Welcome To Ben Avon Heights Borough!
The Borough of Ben Avon Heights is situated on a hill above the Ohio River just nine miles from the city of Pittsburgh, PA. The approximately two square mile area Borough is primarily a residential community with 143 homes, a lovely community park, and one commercial property, the Shannopin Country Club.
The Borough is governed by a mayor and borough council all of whom serve as elected volunteers. The current borough real estate tax rate is 7.95 mills and a wage or earned income tax of one half of one percent. The borough's annual budget is about $500,000.
Our Oldest Resident - Mary Helene Van Loan Fader ("Diz")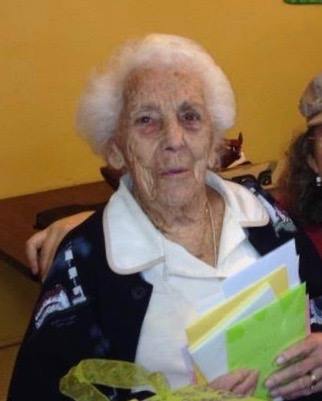 Mary Helene Van Loan Fader ("Diz") died peacefully at her home in Ben Avon Heights on February 12, 2018. She was 104 years old. Diz was born and raised in Athens, New York. She was the daughter of Eugene Merritt Van Loan and Helene Denoe Lassen Van Loan, and the older sister of Jane Eleanor Erickson and Eugene Merritt Van Loan, Jr. She married William Lewis Fader (deceased December 10, 1991) from Sewickley, Pennsylvania on May 20, 1939. She had five children: Connie (deceased), Peter, Tim, John and Laurie. She also had 12 grandchildren, 28 great grandchildren, and one great-great grandchild.
Diz attended Wellesley College where she was a member of the Classics Society and played on the varsity tennis team. She graduated from Wellesley in 1935 with a degree in Anthropology. For much of her life she was a faithful member of the Community Presbyterian Church of Ben Avon. She was fully devoted to the life of her family, supporting her husband and raising her children. She was also involved in various community activities throughout her life: Wellesley Club, 20th Century Club, garden clubs, book clubs, the American Red Cross, and Knit and Sip at the Anchor & Anvil. She was a long-time member of the Shannopin Country Club. She was well known in the community for her quick wit.
Diz loved sports of many kinds. She was a keen tennis player and played well into her 80's. She also enjoyed badminton, bowling, golf, sailing, swimming, skiing, and snowshoeing. Other interests included gourmet cooking, properly played bridge, study-travel, reading, armchair archeology, and savvy investing in the stock market.
Friends and family are welcome to a memorial service celebrating her life on Saturday, March 17th, at 10 AM at the Community Presbyterian Church of Ben Avon, 7501 Church Avenue, Pittsburgh, PA 15202. In lieu of flowers, donations in her memory may be made to the Community Presbyterian Church of Ben Avon.