Ben Avon Country Club 1911-1917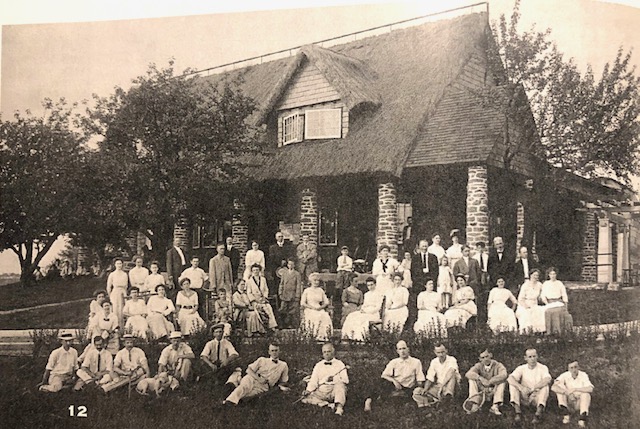 Walter P. Fraser's intent of developing a "strictly new high class residential community" which would surround a 9-hole golf course and country club began in 1906. He planned to use approximately 40 acres for a golf course and clubhouse, with the remaining land divided into large home sites. The country club grounds were planned to be in the center of the development with all homes facing the golf links.
Fraser situated the clubhouse in the center of the golf course property. It was built of stone, cement, and timber, at the cost of $11,000, and the structure was described as having an authentic thatched roof of especially imported English rye straw.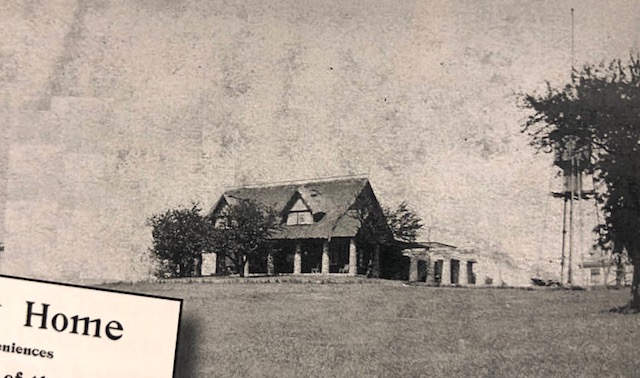 Ben Avon Country Club was opened to its membership on May 29, 1911 with the clubhouse being the center of social activities for its members. In addition to an attractive 9 hole golf course, the Club advertised having its own golf pro, a fully equipped commissary department, showers, lockers, five tennis courts, and an attractive clubhouse. There was a barber shop in the basement as well as duck pin bowling lanes. The club was described as having carefully planted privet hedges, and most importantly of all, "a powerful 4-ton truck, with bus body, intended to carry all who desired to ride, meeting all the best trains at the Emsworth Station."
In 1911, the cost of membership in Ben Avon Country Club was $25 per year, with the option of an honorary member. ship for a $10 fee for a member's wife who was interested in playing golf. early golf course ran between what is now Banbury Lane and Biddeford Road, and extended from Clovelly Road to Lynton Lane. In those years, what was the Demmler house (11 Penhurst Road) looked out onto one green. There was another green in front of what was the Carroll house, which is now 19 Canterbury Road, which is presently part of Shannopin's practice area. Mr. Fraser was very active in the Christian Laymen's Association and allowed no golf on Sunday and permitted no use of alcohol.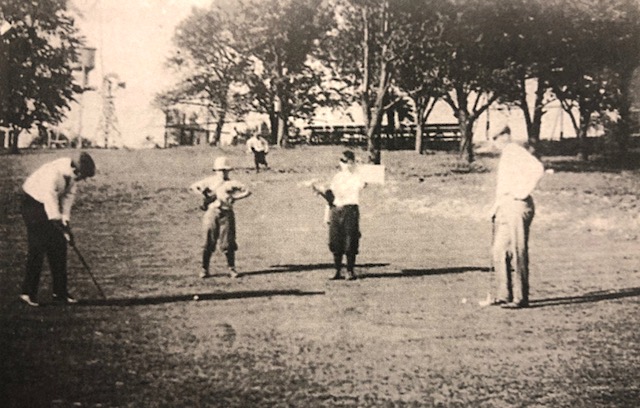 As World War 1 began and the younger men went off to war, the older members lost interest in golf and the use of the golf course began to wane. By 1917, Ben Avon Country Club disbanded and most of the golf course land was sold as additional building lots. What is the present playground area was reserved from development.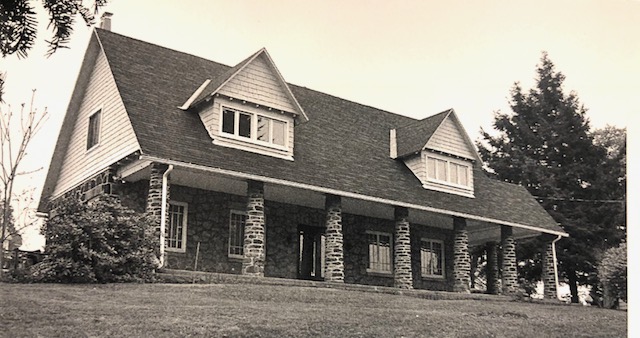 Today, the Ben Avon Country Club is registered with the Pennsylvania Historical and Museum Commission as a Social-Clubhouse. The clubhouse is a private residence at 10 Oxford Road.